Light in Juan Cantabrana
---
Cantabrana's plastic work and light are one and the same. This light in Cantabrana does not seem to be an element, but rather invisible energy, penetrating into the essence of things and making their everyday optical appearance disappear to then convert them into another type of energy. Cantabrana's painting participates to such an extent with that light, that its purely chromatic character vanishes as matter and it becomes a faithful messenger, in other words, in this artist's paintings, colour, rather than fulfilling a chromatic and defining function, breaks up into pure light, and everything that is matter, form, volume or lines, is nothing but elements of that light.
'Cantabrana's "Luminism"'..
---
Cantabrana expresses himself through a luminosity that pervades everything, it is an overwhelming force that envelops a world saturated with colours, which become luminaires, a luminous impressionism that does not seem to have any physical laws, but rather biological ones, since those gradients act as corpuscles of energy bringing life to every element observed in his work. As far as I am concerned, rather than impressionism, this is a type of "luminism", since here the light, observed both biologically and psychically, is the art's noticeable support, it is no less than a melting pot of matter and light merging to articulate a plethoric language of energy.
José Salguero Carrera
Member of the International Association of Critics..
Juan Cantabrana was born in Cordoba on 7 July 1941.
At the age of 9, he was already making copies of the Italian Renaissance in oil on canvas, such as the "Madonna with Grapes". He acquired his first notions of formal drawing at the workshop of Amadeo Ruiz Olmos, located at that time in the street called Calle Sánchez de Feria, and at the School of Arts and Trades in Cordoba. From the age of thirteen, he painted some self-portraits and compositions with figures, such as "the shotgun boy".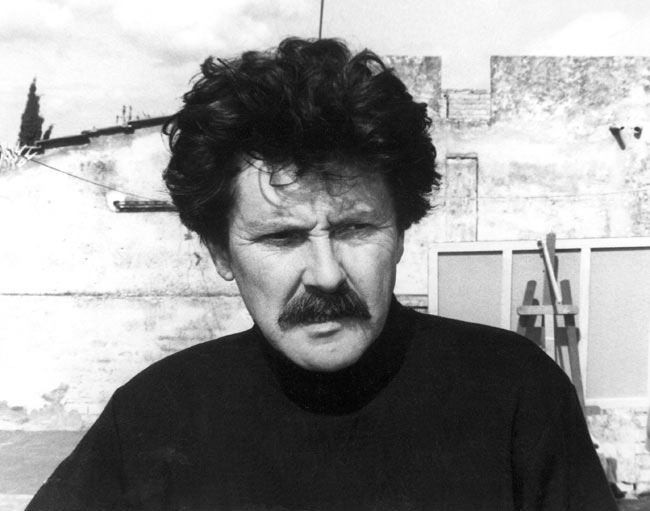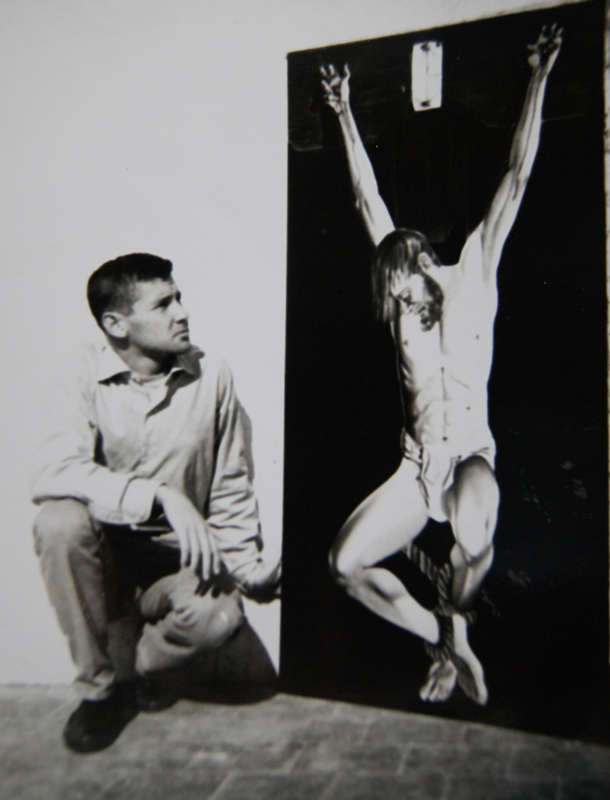 With a small group of friends –incipient artists- who included Fernando Polo de Alfaro and Jofra, he used to go out with his easel over his shoulder to paint small streets in Cordoba, such as the Portillo arch, where he would sometimes bump into another friend and Cordovan painter, Aurelio Moreno. On one of these painting incursions into the streets, he met the impressionist painter Pierre de Matehu, in the square called Plaza del Cristo de los Faroles, and he struck up a kind of friendship with him, the result of different days when he accompanied him, silently observing Matehu's natural way of painting.
The sixty
---
In 1961, he moved to Madrid to attend as a student at the studio of the painter Daniel Vazquez Diaz in the María de Molina Street, and he also did some courses on apparel and figures at the San Fernando Royal Academy Fine Arts.
In Madrid, a city where he stayed for eighteen years, his pictorial activity was incessant and he combined it with his technical drawing work for the company Entrecanales y Távora and in the construction of "El Atazar" dam.
In 1966, he organised his first one-man show in Cordoba whilst he was in the capital, and it was a great success. In 1968, he held his first individual exhibition in Madrid at the Toisón gallery, under the management of Daniel Sueiro.
Interior figures and still lifes, painted with impressionist brushstrokes, formed this wide-ranging exhibition with a small range of colours, mainly based on earth colours and blues.
He formed part of the New Figuration group.

The seventies
---
In 1970, he travelled to Holland and then to Paris, where he became immersed in the concepts of impressionist art.
He had an idea for a large project: starting an extensive large format series on the New Testament in his homeland.
An exhibition of French impressionist painters, at the Theo gallery in Madrid, exhibited a painting by Pierre Bonnard, "Study of Red Roses", which opened up a new path of research for his painting. From then on, his palette became richer, multiplying the ranges of violets and blues and eliminating the range of earth colours.
In 1979, he decided to return to Cordoba to start his project and he set up a painting studio in the former San Félix family home, where he also gave drawing and painting classes. The house was located opposite the slopes of the Sierra Morena, surrounded by an old coppice, and it was the perfect environment for developing his "rainbows" theory, which began to take the shape of a large series of landscapes and interior compositions with figures and, at the same time, of the series of large format paintings on the New Testament, which he had dreamed about before. He signed the first painting, "The Resurrection of Lazarus", in 1982.

The eighties
---
He travelled to the United States between 1980 and 1981. He visited the New York Metropolitan Museum on numerous occasions and also contacted several New York galleries. While he was in New Jersey, he completed seven commissions of portraits. Since 1980, his paintings have been divided among private collections in the United States, England, France and some Spanish cities.
He has held many one-man shows in Cordoba since 1983, which have all been on different themes: figures, portraits, landscapes and interior compositions.
At the same time as these exhibitions, he has continued painting the large formats of Biblical scenes since 1982 and there are now twenty-two oils in this collection.
.
From ninety to now
---
In April 1994, he was included in the Forum Artis dictionary on Spanish painters and sculptors of the 20 th century.
Since 1997, he has collaborated constantly in "La Colorá" rural tourism centre belonging to Carlos Begara, located in the Sierra de Montoro (Cordoba). This country estate's chapel has been restored, maintaining its original structure. It hosted until 2004 a collection of oil paintings by Cantabrana.
In 2012, he finished a great composition rememorating the performance "Debut of the violinist Paco Montalvo at The Carnagie Hall" in New York. Teachers of the Cordoba orchestra have posed for the work of art. The work is presented at the Lyceum lounge Friendship Circle of Cordoba in the performance of violinist Montalvo, Attended Princess Marie Luise of Prussia and her husband Count Rudy.